We were initially called to an emergency glass repair. There was a single toughened glass panel that had shattered above a busy road. The clients' site is in central London. We attended site in the evening, working from midnight to remove the dangerous, broken panel and install a temporary panel.  We accessed internally from ropes […]
Continue reading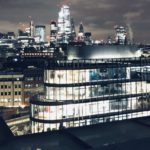 We were approached by an international law firm asking us to carry out some complex high-level glass replacements.  They had another glazing company on-site prior to us, who, unfortunately, had bitten off more than they could chew.  This left the client with glass that was the wrong colour and 6 replacements outstanding. Using our experience […]
Continue reading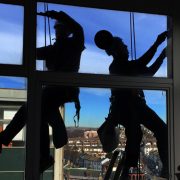 For the effective and controlled glazing and cleaning of buildings, it has always been a challenge to ensure proper care for structures without disruption. In many cases, scaffolding won't work – especially on more complex buildings and structures where specific window cleaning or work is required. But that's where rope access comes in – the […]
Continue reading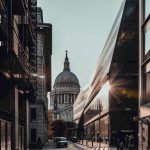 The glare from the sun can really bring a halt to a worker's productivity levels, as they struggle to see their computer monitors and suffer under the baking heat of the sun through the window. Find out how to stop sun glare through office windows.
Continue reading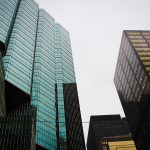 Windows play a key role in energy efficiency for commercial buildings. We outline why you should improve the windows in your commercial premises.
Continue reading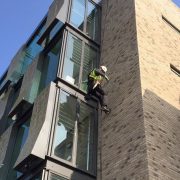 Keeping the windows clean in your high rise building is the perfect example of this balancing act. The pressure is to deliver quality results, achieved by a reputable, insured and properly trained company, while making sure that cost accountability is as transparent as your glass!
Continue reading
Specialist commercial glazing contractors based in Burwell are offering an admin apprenticeship. Learn more and apply at bit.ly/2yjg9IN
Continue reading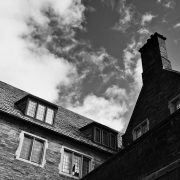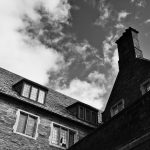 When it comes to heritage and listed buildings, many owners may be hesitant about changing the glazing in fear of the regulations surrounding their property. With secondary glazing, however, you can maintain the appearance and character of your listed building, whilst vastly improving your home's warmth. Why is secondary glazing suitable for listed buildings? Secondary […]
Continue reading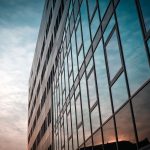 With the winter months not too far away, it's a good idea to understand how to best prepare your commercial windows for the cold months ahead.
Continue reading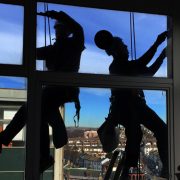 It is not unusual on tall, difficult to access or commercial buildings, that the refurbishment, maintenance and replacement of windows can be a real challenge..
Continue reading